Beschreibung
CHARAKTERISTIK
SLINGSHOT 2020 JEWEL
A female-specific boot designed for ladies who shred. With a lace-up lower and gummy strap upper, the Jewel is the happy-medium of flex, fit and performance for versatility in the park and behind the boat.
We won't lie, here at Slingshot we've got a thing for feet, and with more ladies in wakeboarding now than ever before, it's only right that we treat those toes with the utmost respect. Sliding into a pair of 2020 Jewels is almost as satisfying as wearing a new pair of socks every day of the week, except the Jewels allow you to jump much higher. With a combo of a lace-up lower and gummy strap upper, riders can be sure they'll get the snug and comfortable fit and support they need to ride with confidence each and every session.
FEATURES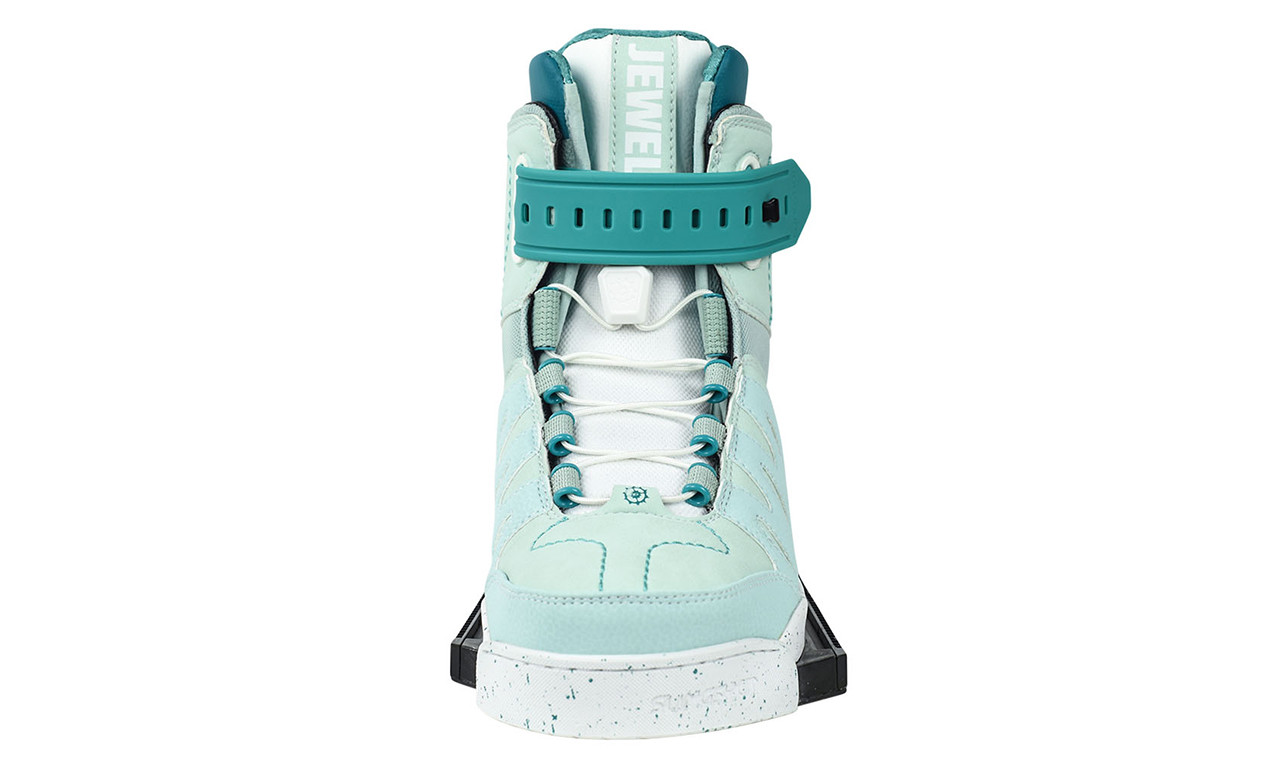 1 | DUAL ZONE CLOSURE SYSTEM
A laced Lower section combines with our Signature HHD system to secure the bottom half of the boot, while the gummy strap on top allows riders to customize the fit around their ankles. All shapes and sizes are welcome, just please, clip those nails every few months.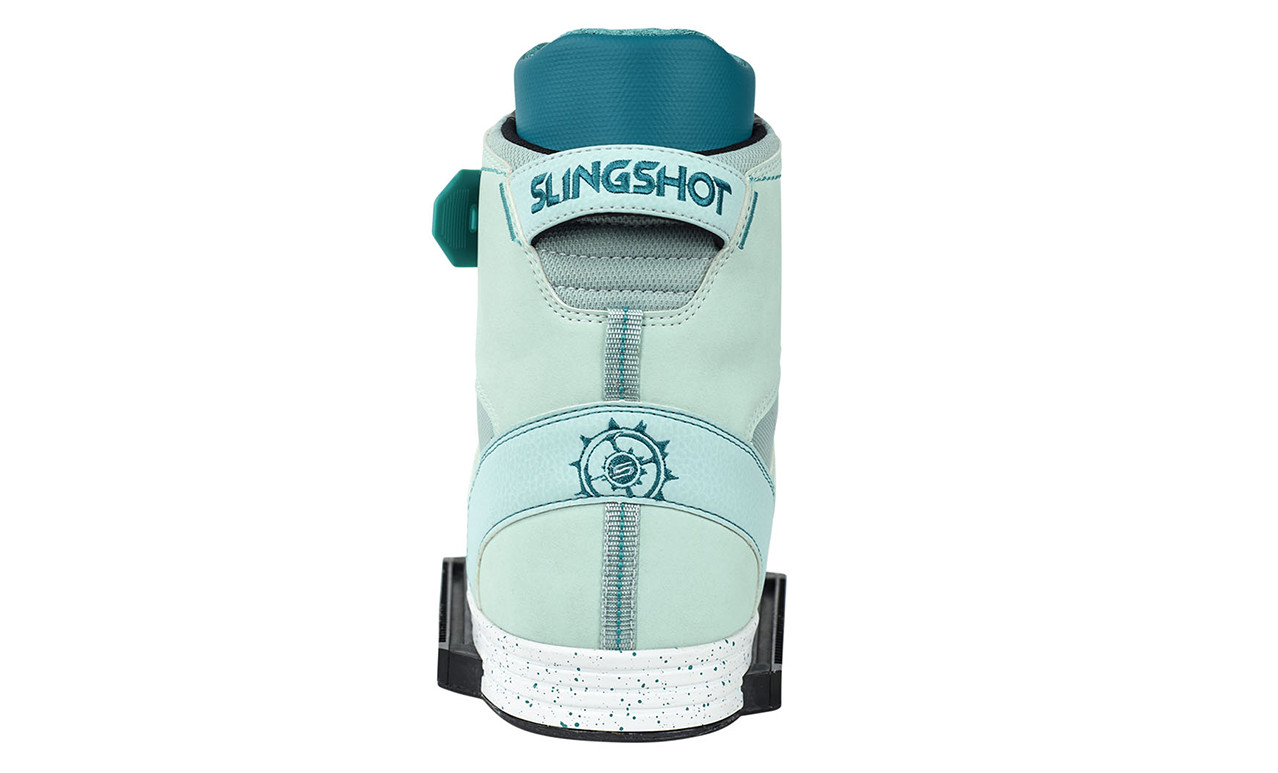 2 | HEEL HOLD DOWN SYSTEM
Slingshot's HHD (Heel Hold Down System) integrates with the lower lacing zone, engulfing the heel with support from all angles as the lower zone is pulled tight, increasing comfort and providing a more secure fit.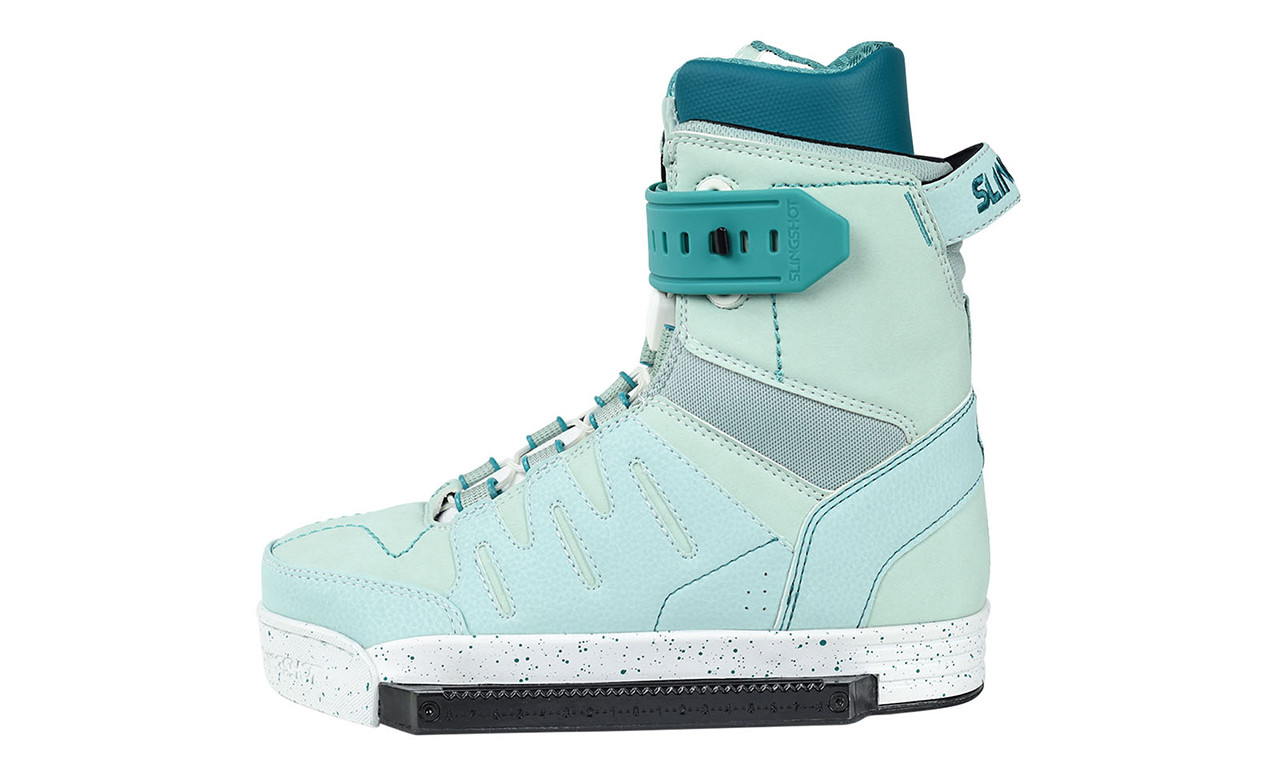 3 | INTERCHANGEABLE GUMMY STRAPS
Finally, a simple and effective solution to a problem that has afflicted wakeboarding boots since the very beginning. Slingshot's "Gummy Straps" are a revolutionary closure system that utilizes super strong, high-tension Thermoplastic Polyurethane (TPU) to cinch your boots tight.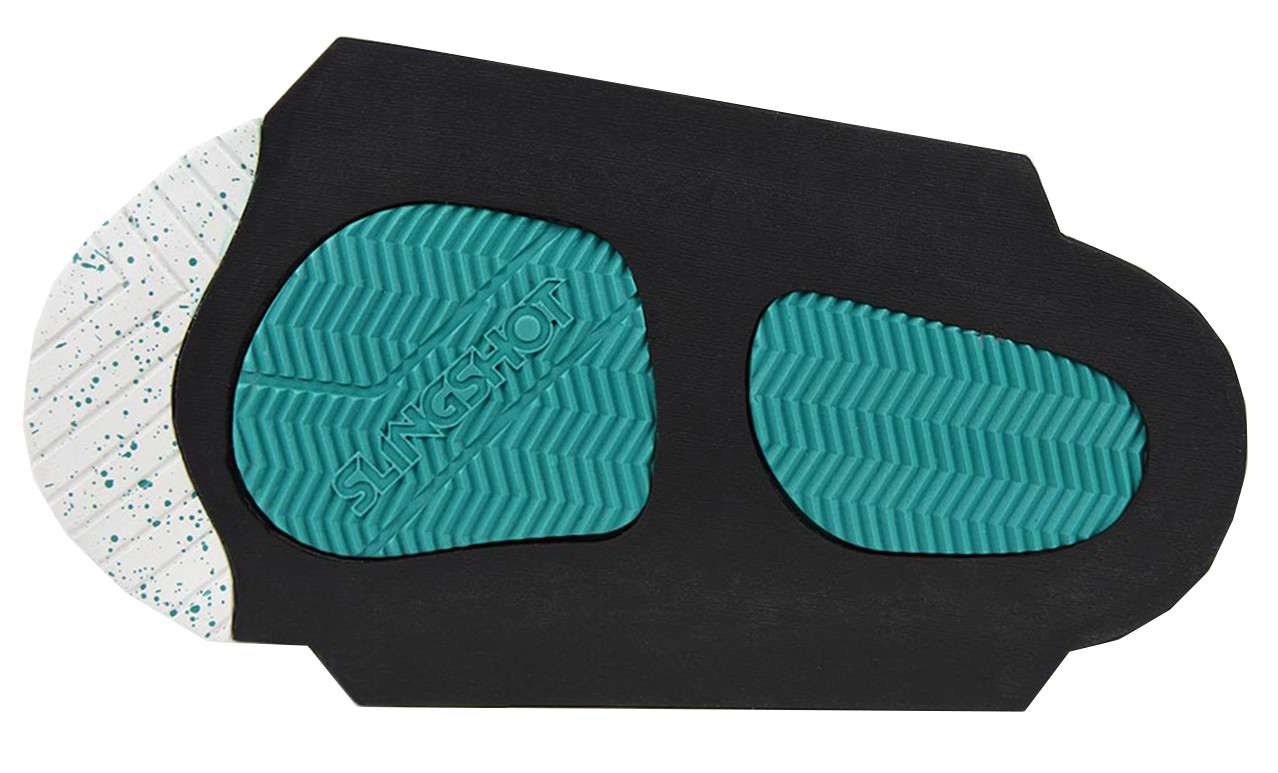 4 | DIRECT CONNECT SOLES
Base plates are a thing of the past. Slingshot's direct-connect soles reduce the footprint of the boot and allows the board to flex more efficiently underfoot. With a direct connection to the deck, the reaction time of the board is immediate when you engage on your toes or heels to set an edge. This increases rider feel and control and improves the overall connection to your board.
5 | ULTRALIGHT K9 MOUNTING SYSTEM
Continued for 2020, Slingshot's K9 mounting system provides a solid connection to your board, eliminates heel/toe lift and provides fully customizable mounting options so you can set your stance exactly the way you want it.
TECH SPECS
| | | | | | |
| --- | --- | --- | --- | --- | --- |
| US | 6 | 7 | 8 | 9 | 10 |
| EUR | 36 | 37,5 | 38,5 | 40 | 42 |
| CM | 23,5 | 24 | 25 | 25,5 | 26 |