Beschreibung
CHARAKTERISTIK
The mission with the COASTER from day 1 was to do just that – COAST. Anywhere, any time, any boat. Thanks to it's skim-inspired design with a flat rocker line, the smaller sizes are extremely nimble for skim based maneuvers and larger styles make surfing smaller sized waves a breeze.
The faster rocker lines of this skim style design are a blast on all sized waves. With the smaller sizes excelling on skate based maneuvers and larger sizes re-fusing to quit on smaller waves.
| | | |
| --- | --- | --- |
| Länge (in) | Breite (in) | Volumen (l) |
| 4'4″ | 20,5″ | 11,73l |
| 4'8″ | 20,7″ | 12,86l |
| 5'0″ | 21″ | 14,44l |
| 5'3″ | 21,3″ | 14,75l |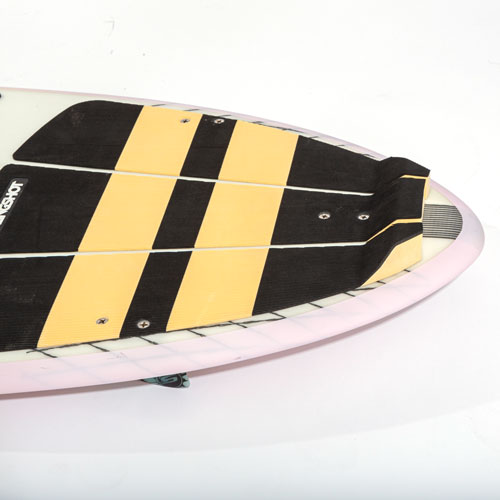 1 | CARBON MATRIX OVERLAY
Lengthwise carbon stringers, top and bottom, provide strength and stiffness, carbon rails along the tail help prevent cracking, heel dents and damage from hard landings.
2 | CUSTOM FIN CONFIGURATION
The G10 Tri-fin setup can be run in a thruster, twin, or single fin configuration based on rider preferences.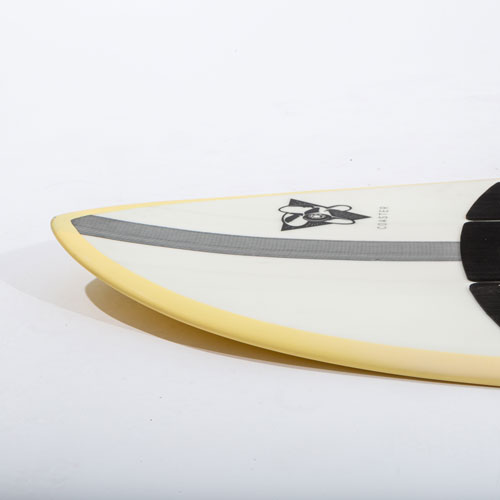 3 | MID NOSE ROCKER
Just enough to keep you from pearling (nose diving) but not enough to slow down the board speed.
4 | FAST ROCKER LINE
The key to success when surfing small waves and being able to let go of the rope behind the boat.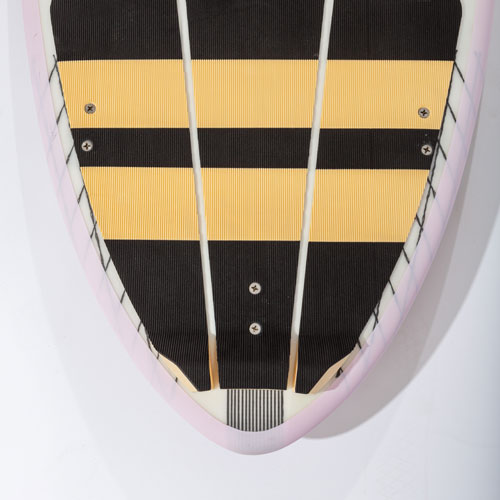 5 | FAST ROCKER LINES
Traditional surfboard tail shape, easy to turn tight and carve aggressively on the wave, perfect for expert level carving on the face of the wave.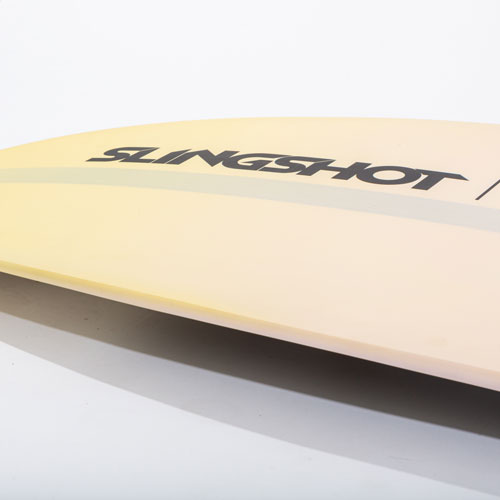 6 | DOUBLE CONCAVE HULL
The double concave hull helps create traction without sacrificing speed, and also helps the board rock effortlessly from rail to rail.