Beschreibung
CHARAKTERISTIK
SLINGSHOT 2020 NATIVE
Inspired by one of Slingshot's flagship models, the Native is an ALL NEW crossover board designed to dominate both the boat and the park. The subtle flex tips and an exaggerated elliptical concave deliver fun and floaty transitions from edge to edge. In the park it embraces round surfaces and helps riders lock in for longer presses, while offering more control and "feel". If you were ever a fan of the Recoil model from past years, it's time to bust out your checkbook and jump aboard the latest rendition!
You will love the Native if you are looking for a faster and more futuristic version of Slingshot's famous Recoil model.
FEATURES

1 | SUBTLE FLEX TIPS
With softer lines and transitions than Slingshot's standard Slingshot flex tip, this smooth taper to thinner tips disperses the flex more throughout the entire board; 60 % flex in the tips, 40 % flex through the belly.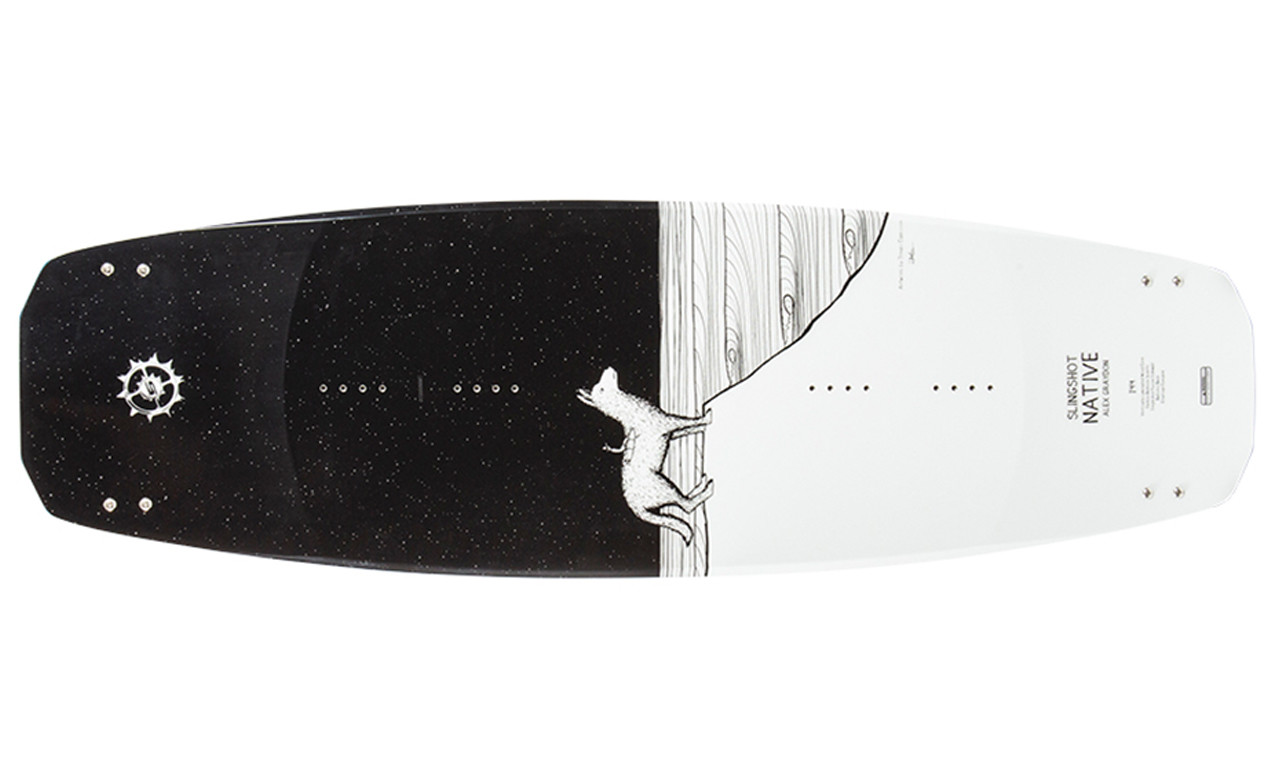 2 | ELLIPTICAL CONCAVE
Imagine this like a reverse rocker running from edge to edge at the tip and tail of the board, allowing the tip and tail to wrap around round park features and "hold" for longer. Yep, your nose and tail presses on the pipe rail just got a whole lot sweeter, and when riding on the water makes for a fun and floaty transition for heel to toe.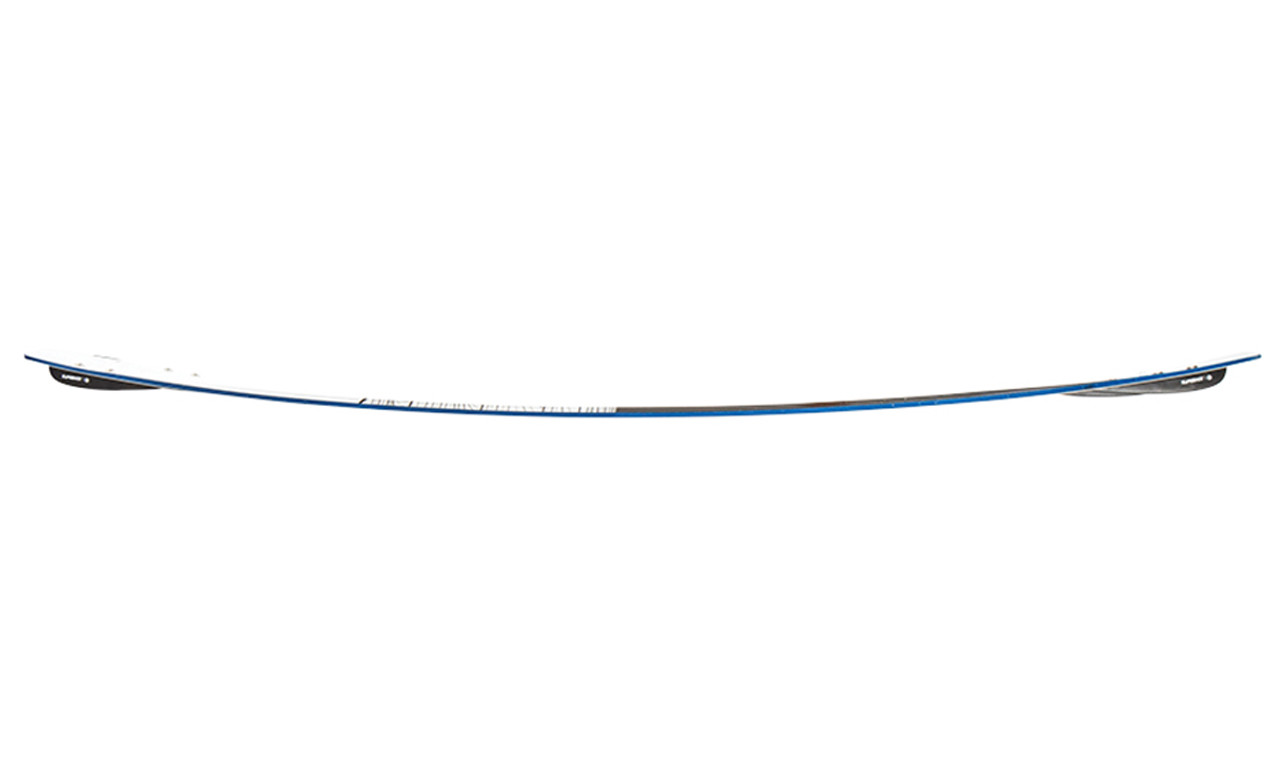 3 | FUSION SIDEWALLS
We've transferred the same technology found in high durometer urethane skateboard wheels into the rail of all our boards. Our innovative manufacturing process literally infuses the rail into the board cores in one single shot, producing unrivaled dampening and durability.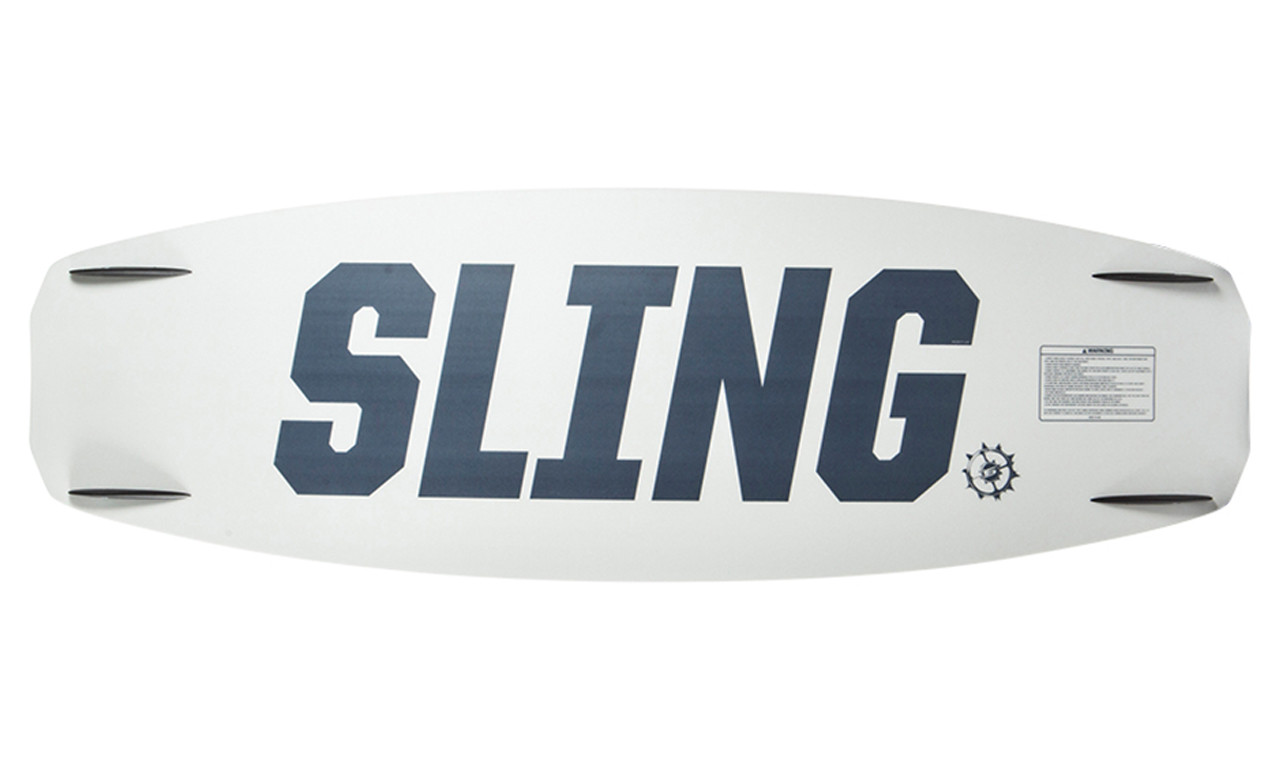 4 | BALLISTIC BASE
With .7mm's of bulletproof protection between your board and the surfaces you're sliding across, our park base has been hammered on by the most abusive park riders for years – Earning the ultimate seal of approval and certified "Ballistic".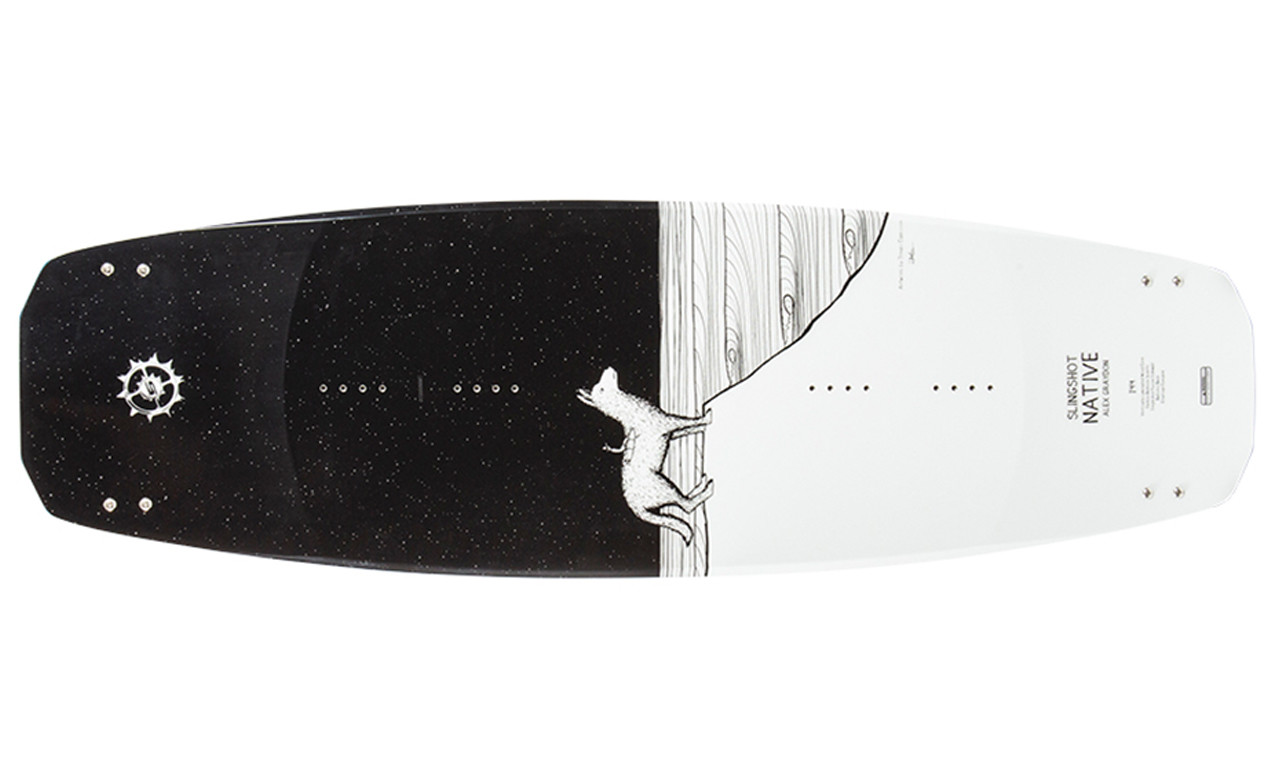 5 | ATOMIC WOOD CORE
Vertically laminated wood core construction is what gives Slingshot boards their famous flavor and flex.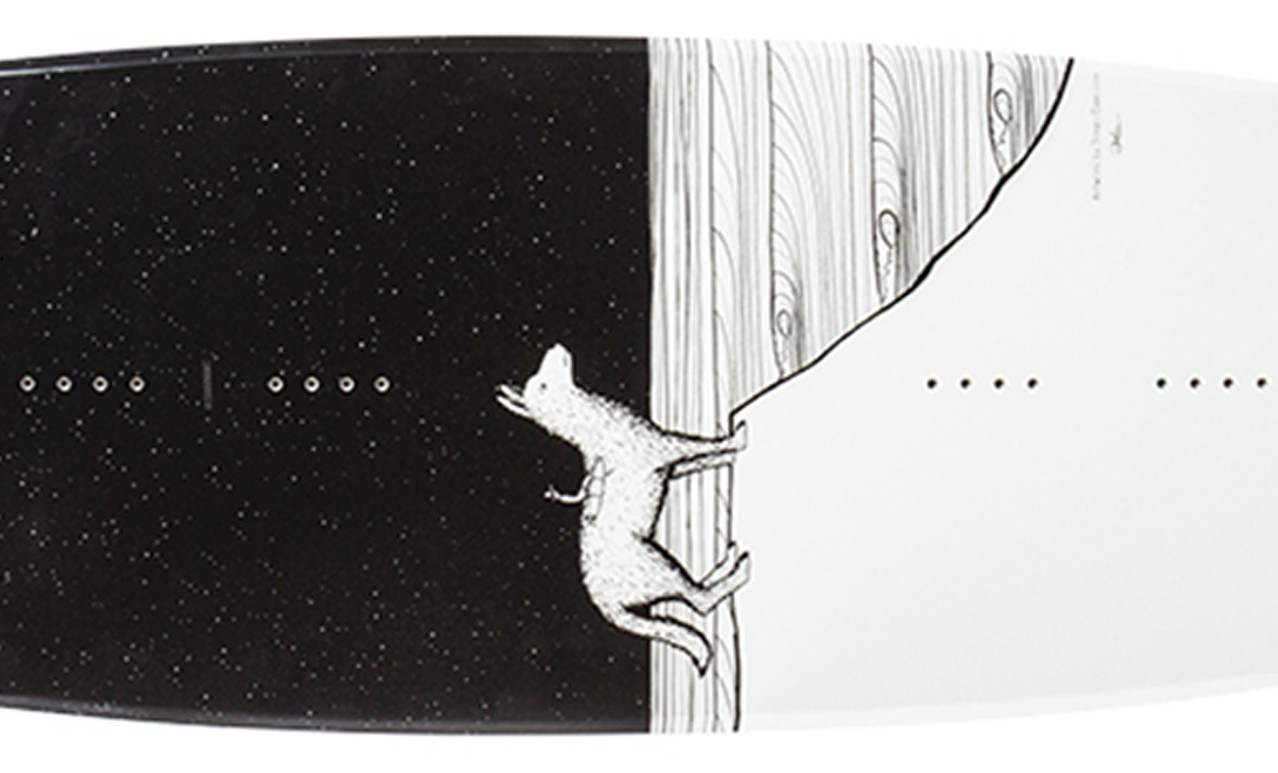 6 | CARBON BEDROCK INSERTS
Light, flexible and super strong, our inserts are reinforced with carbon fiber before being inlaid into the board. Reduces overall board weight, increases pull strength and allows for a more consistent flex under foot.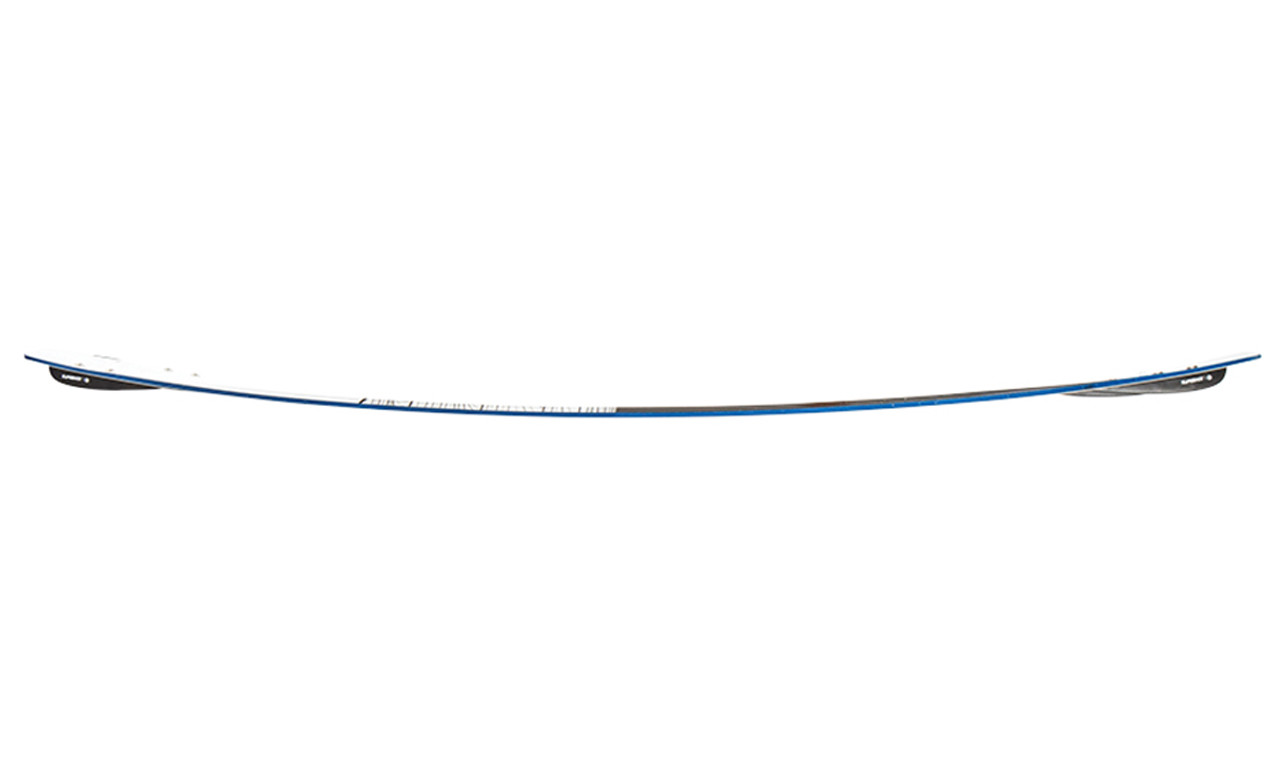 7 | CONTINUOUS ROCKER PROFILE
Faster board speed on the water, ride for longer with less arm drag, exciting, fast and fun feel.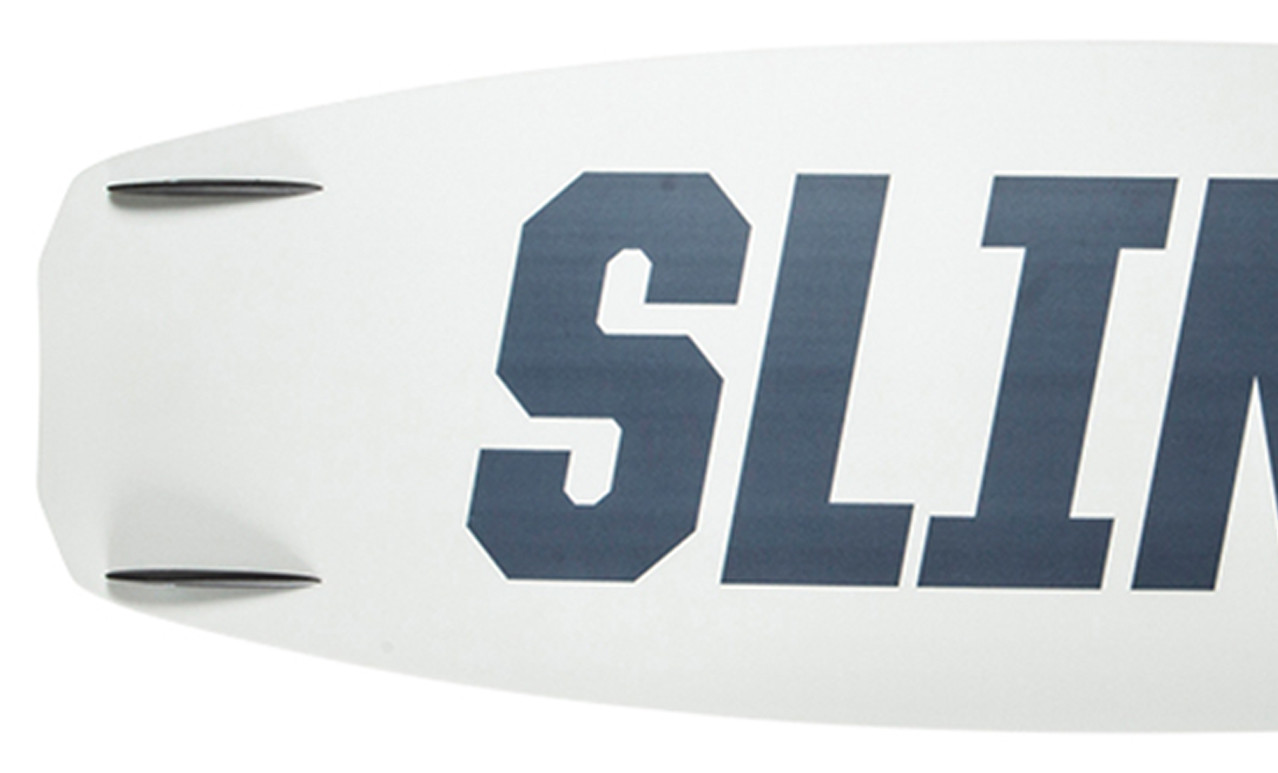 8 | EDGE ENHANCERS
Bolt on fins give riders the bite they need for holding an edge up the wake and added stability on landings down the endless liquid tabletops. Just don't get caught trying to nosepress these bad boys through the park.
TECH SPECS
| | | | |
| --- | --- | --- | --- |
| Länge (cm) | 138 | 144 | 150 |
| Breite (cm) | 44 | 44,5 | 45,3 |
| Rocker (in) | 2,8 | 2,8 | 2,9 |
| Gewicht (kg) | 3,53 | 3,71 | 3,9 |
| Base | Ballistic | Ballistic | Ballistic |
FLEX CHART