Beschreibung
CHARAKTERISTIK
SLINGSHOT 2020 BISHOP
Designed exclusively for the cable, the Bishop board premiered in 2019 in just one size and was gone from stock faster than a fudge brownie on the bottom shelf of your refrigerator. For 2020, we've expanded the size range and removed the belly channels (as per Blakes request) to give it a looser feel on the water and free-er feel on the rails! Finished with a nostalgic throwback graphic and all the kids be like: YKWTFGO! Little do they know we rocked this same pattern on our polo shirts while they were still rocking diapers!
The Bishop is the happy-medium, one-board cable slayer. It goes big off kickers and handles hard landings while maintaining a loose and free feeling on rails and obstacles.
FEATURES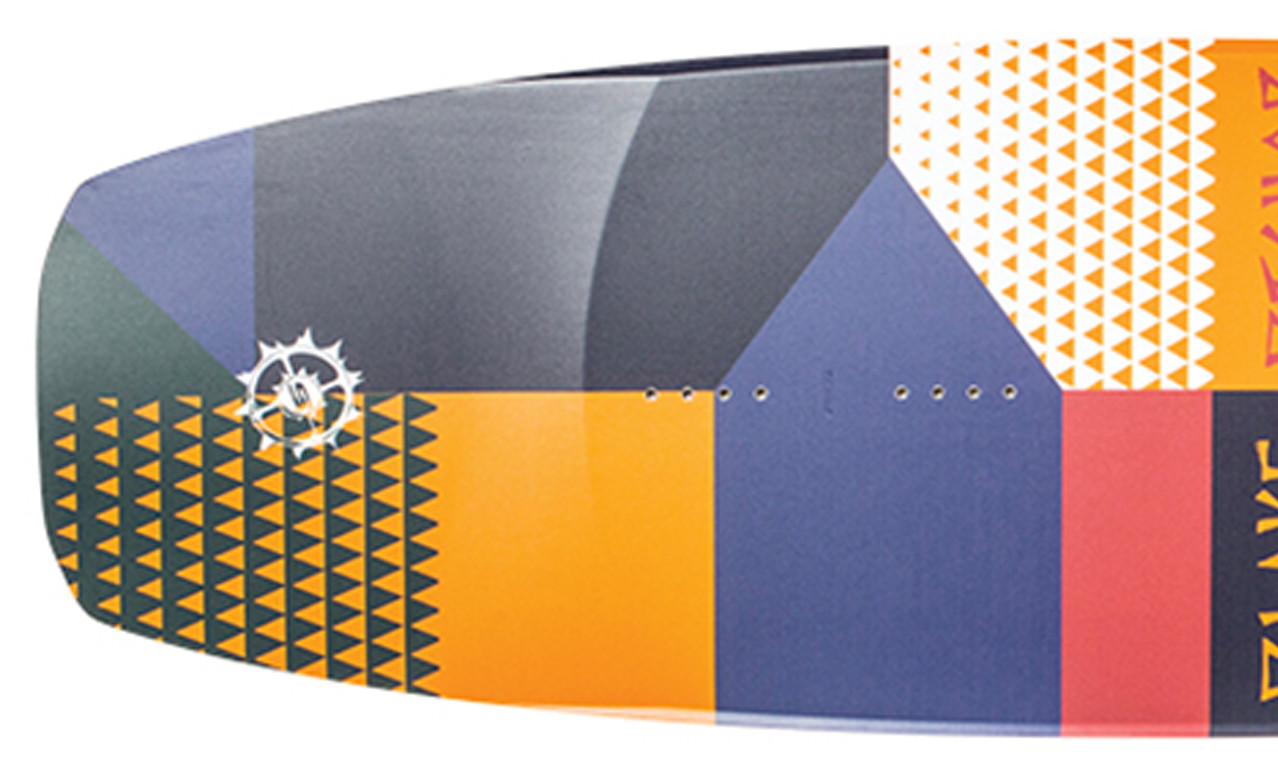 1 | FLEX TIPS
Slingshot's signature flex tips were introduced in 2017 and are available on models such as the Windsor, Solo, contrast, and Bishop Models. Designed to make nose and tail presses more exhilarating, flex tips are designed to move the flex point out from the belly of the board and more into the … tips … for a whole new feel on rails.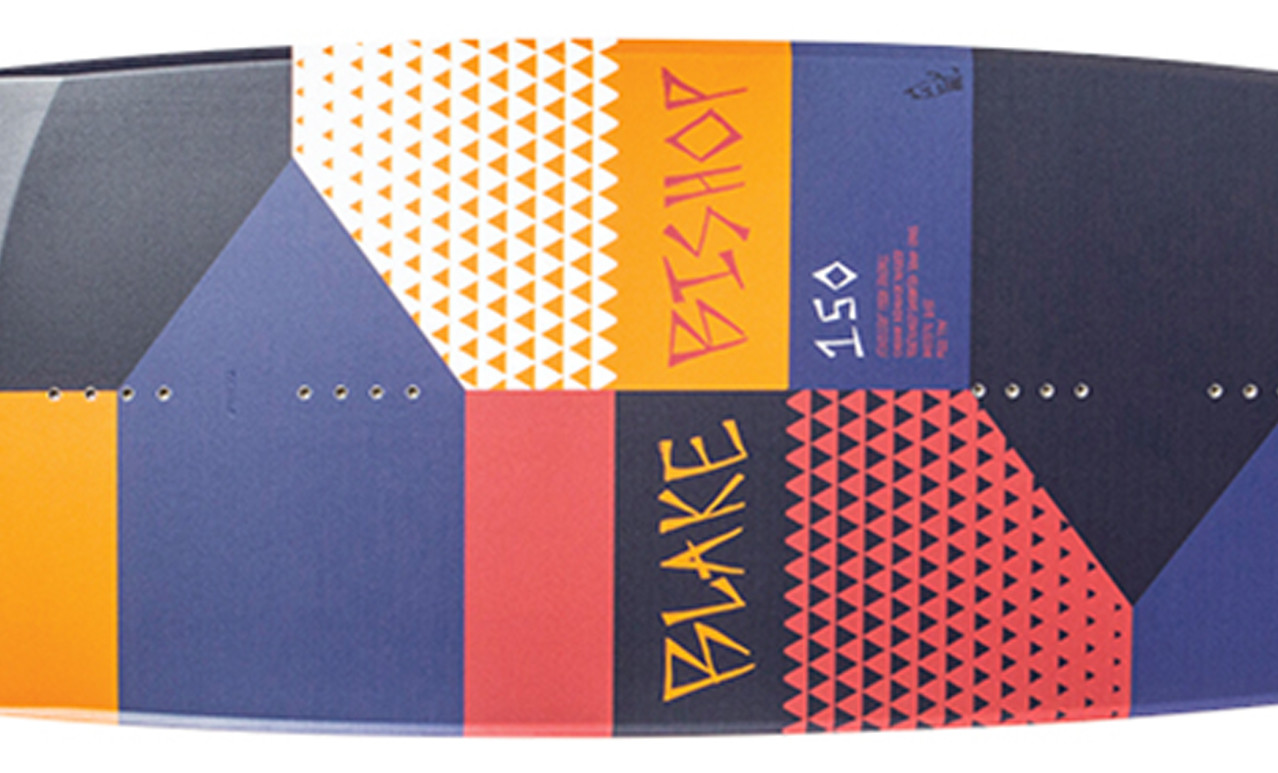 2 | STIFFER BELLY
A thicker core between the feet adds rigidity and helps the board hold it's shape under pressure. This is ideal for big kicker hits or boat riding as it delivers cleaner pop and helps the board land with more speed.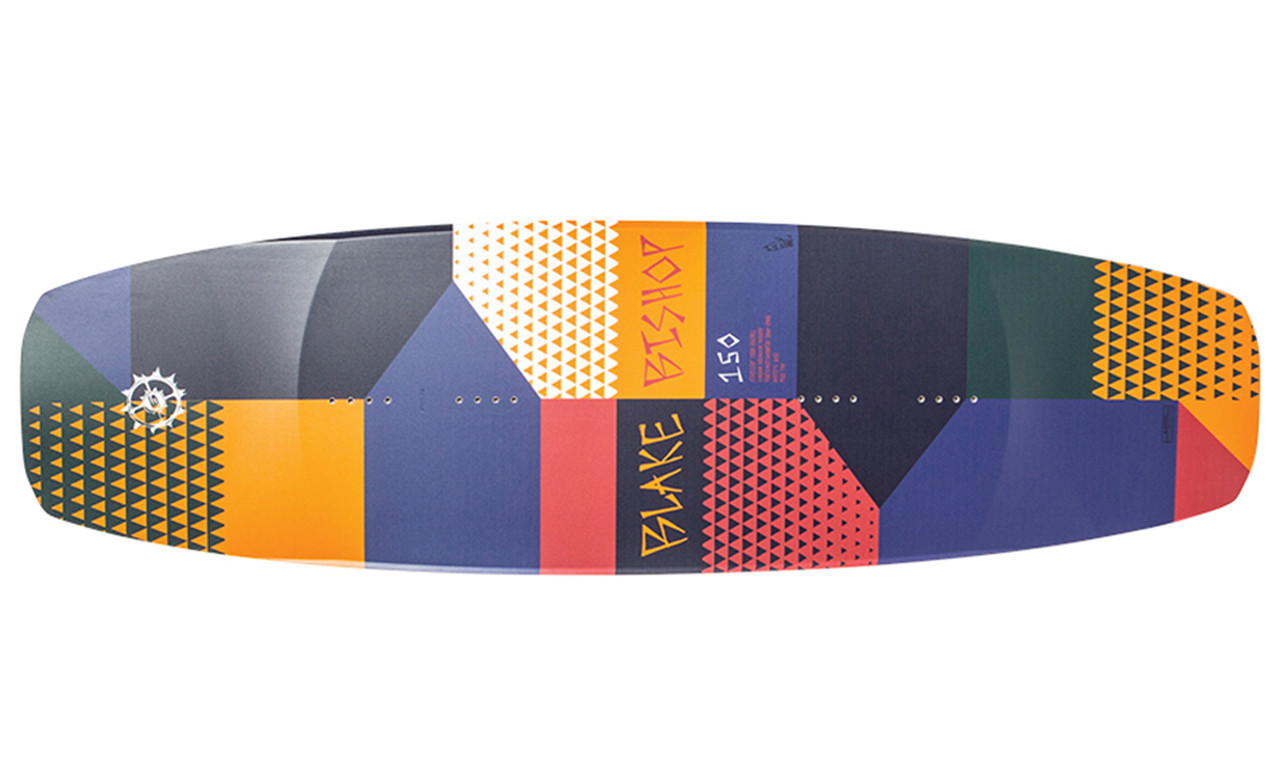 3 | NARROW OUTLINE
A narrow outline delivers a much more playful feel on the water and faster transition from toe to heel. Great for aggressive carving from edge to edge and overall responsiveness.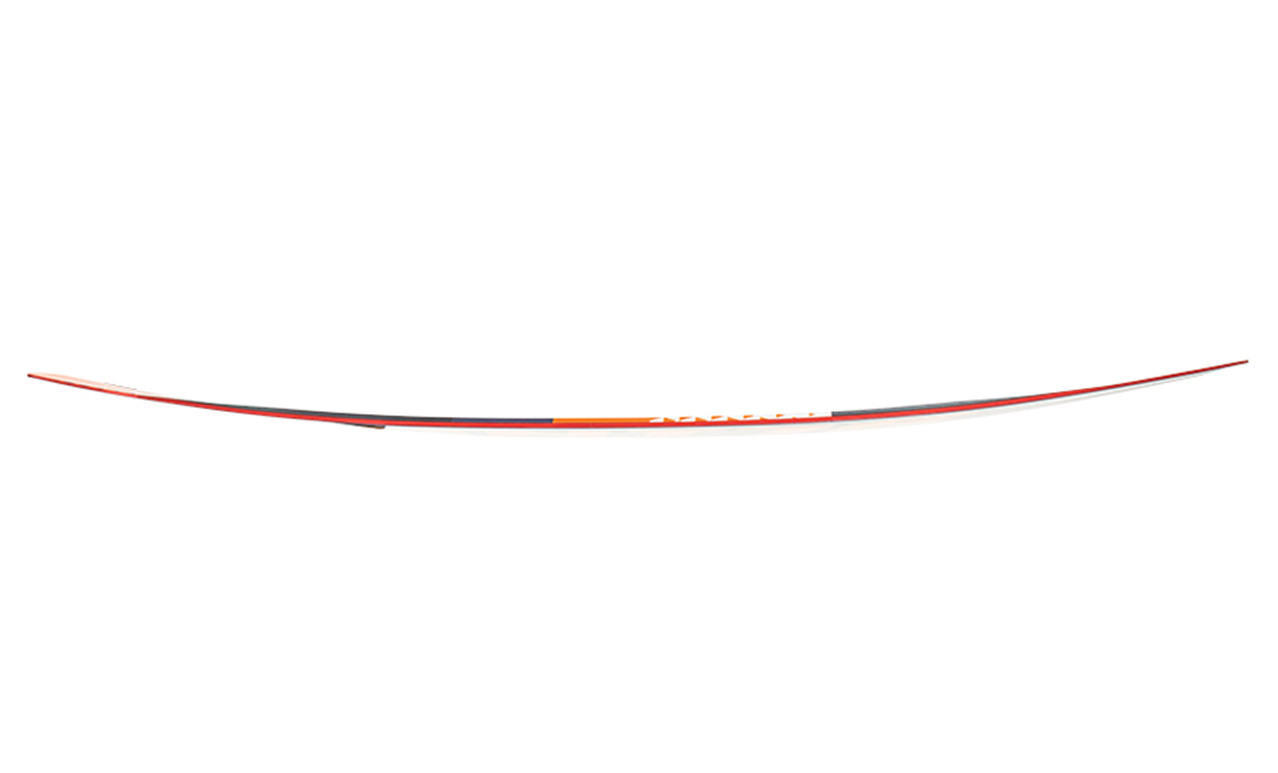 4 | FUSION SIDEWALLS
We've transferred the same technology found in high durometer urethane skateboard wheels into the rail of all our boards. Our innovative manufacturing process literally infuses the rail into the board cores in one single shot, producing unrivaled dampening and durability.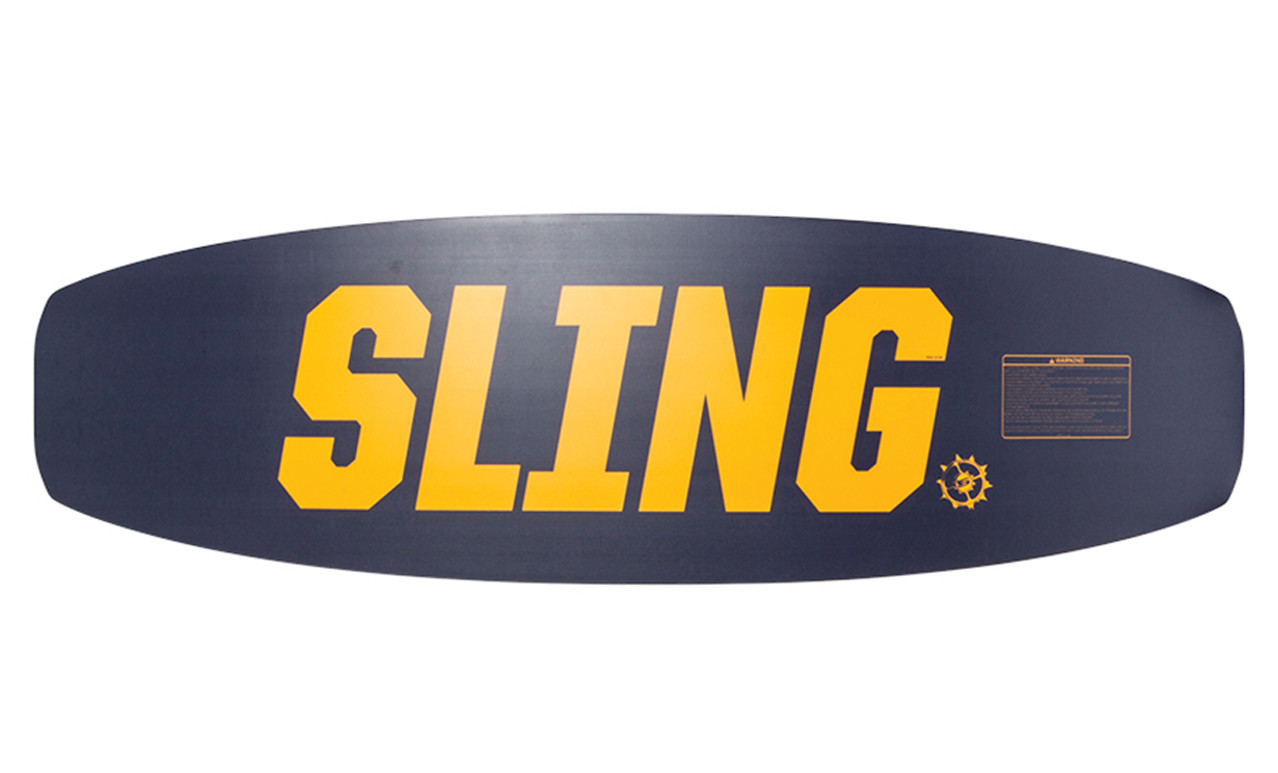 5 | BALLISTIC BASE
With .7mm's of bulletproof protection between your board and the surfaces you're sliding across, our park base has been hammered on by the most abusive park riders for years – Earning the ultimate seal of approval and certified "Ballistic".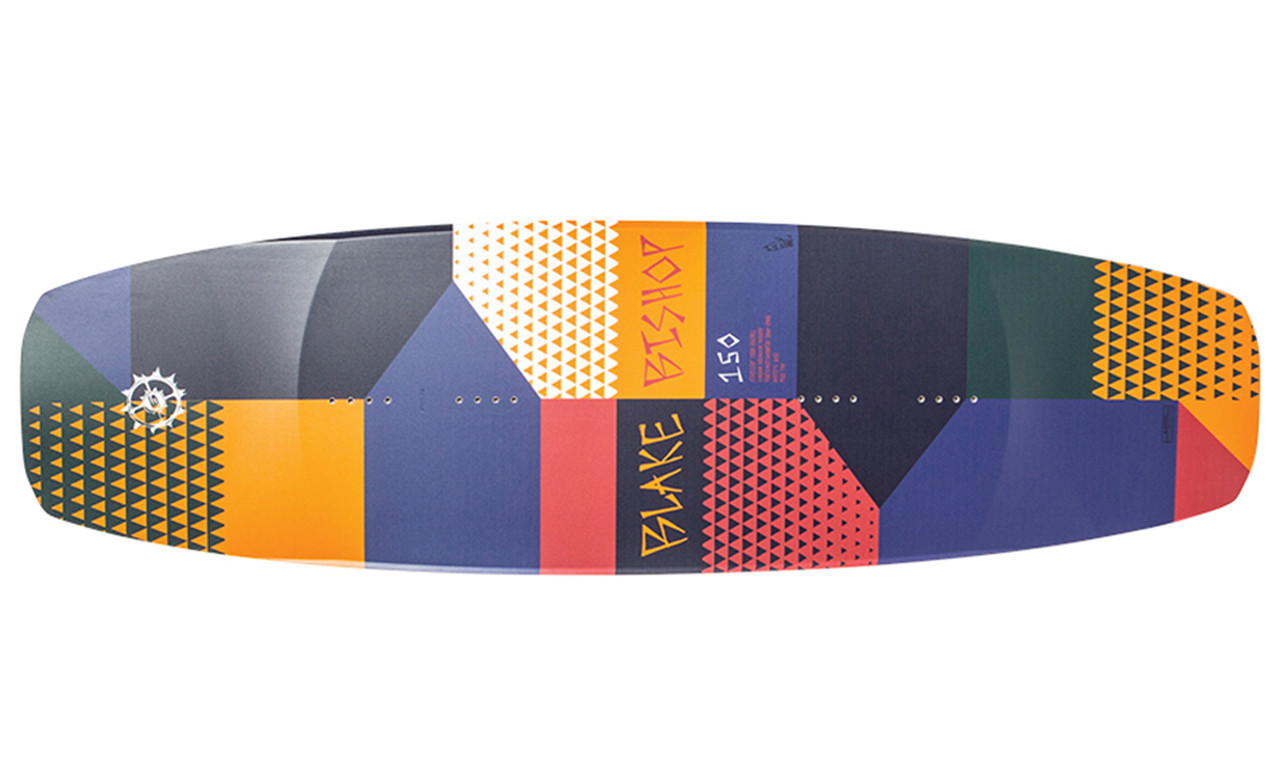 6 | ATOMIC WOOD CORE
Vertically laminated wood core construction is what gives Slingshot boards their famous flavor and flex.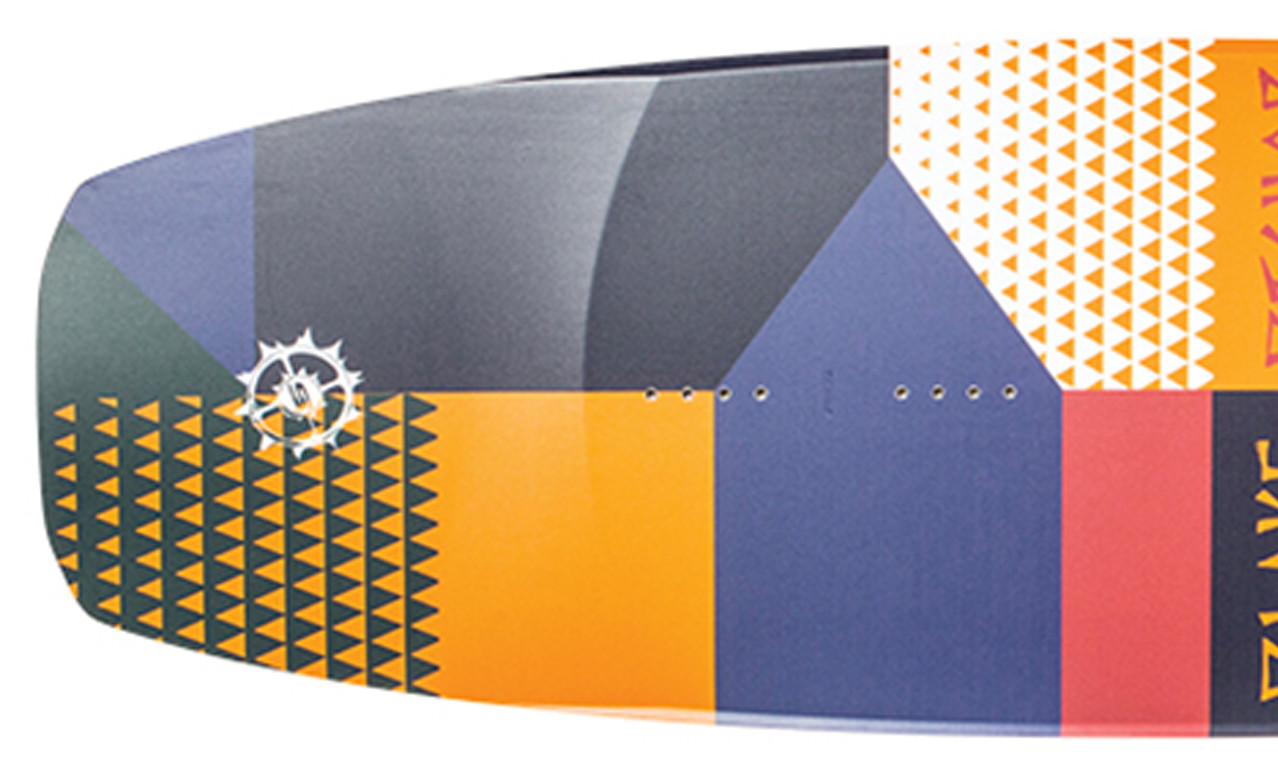 7 | CARBON BEDROCK INSERTS
Light, flexible and super strong, our inserts are reinforced with carbon fiber before being inlaid into the board. Reduces overall board weight, increases pull strength and allows for a more consistent flex under foot.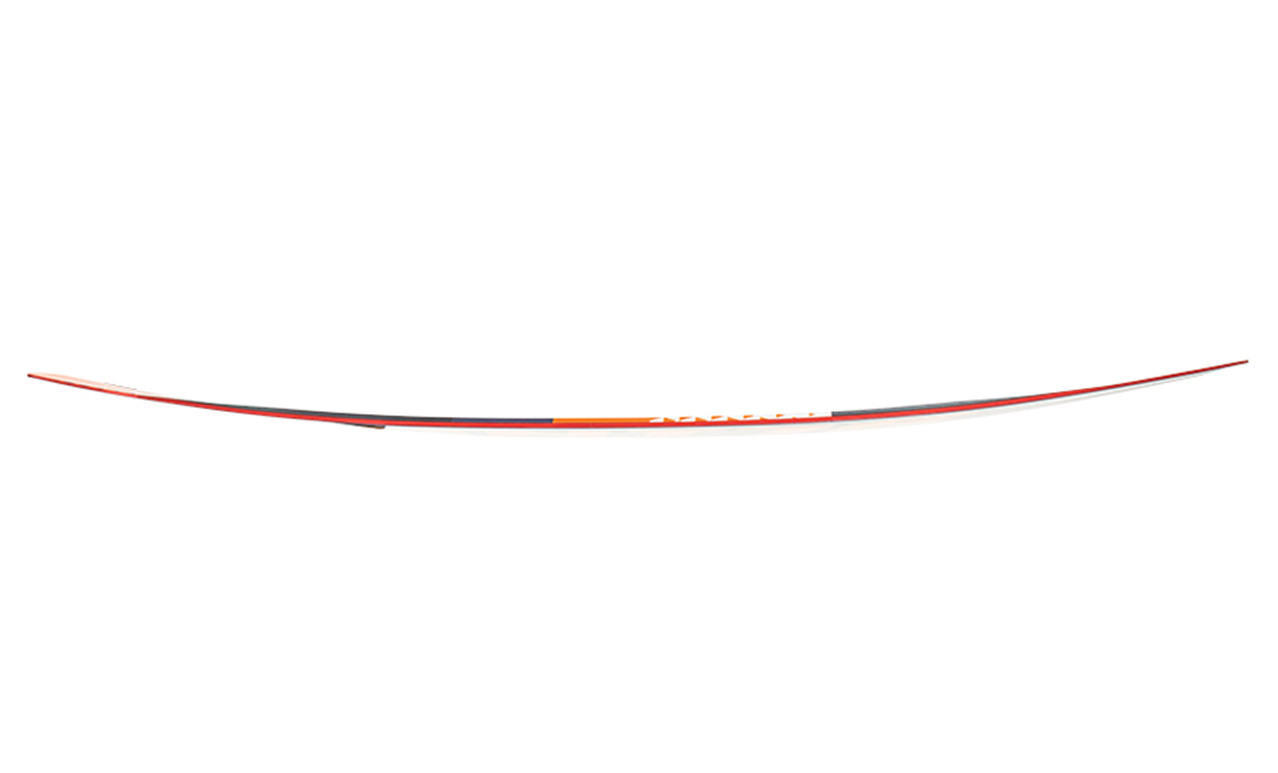 8 | 3-STAGE ROCKER PROFILE
Slower board speed on the water, bigger pop off the wake. Ideal for boat riding or for locking into different sections of the flex on the cable on nose and tail presses.
TECH SPECS
| | | | |
| --- | --- | --- | --- |
| Länge (cm) | 142 | 146 | 150 |
| Breite (cm) | 42,7 | 43 | 43,7 |
| Rocker (in) | 2,8 | 3 | 3 |
| Gewicht (kg) | 3,44 | 3,53 | 3,71 |
| Base | Ballistic | Ballistic | Ballistic |
FLEX CHART