Beschreibung
ALIEN AIR
V4


PROGRESSION // STABILITY // SUCCESS
The Alien Air has taught more people how to foil than almost any other foil board. Now in its 4th iteration, the board has been fully optimized for foiling progression. With a reduced volume from previous years, the board is far easier to maneuver in the water and starting position. Less volume makes your first water starts more manageable and gives your more performance as your progress past the beginner stage. Featuring subtle chined rails and an effective nose rocker, the Alien Air will keep you on foil.
FEATURES
Die Anforderungen an Boards verändern sich rasend schnell. Das Alien Air wurde von uns geschaffen, um mit breiter Brust an die Erfolge seines Vorgängers anzuknüpfen und ebenso wegweisende Impulse für die Weiterentwicklung des Sports zu setzen.
HARDFACTS ZUM ALIEN AIR V4
The Alien Air V4 has the perfect balance of size and volume to make learning and progressing easier
Can be ridden with any strap configuration or with foot hooks
User-friendly shape and outline give riders the ability to progress quickly and easily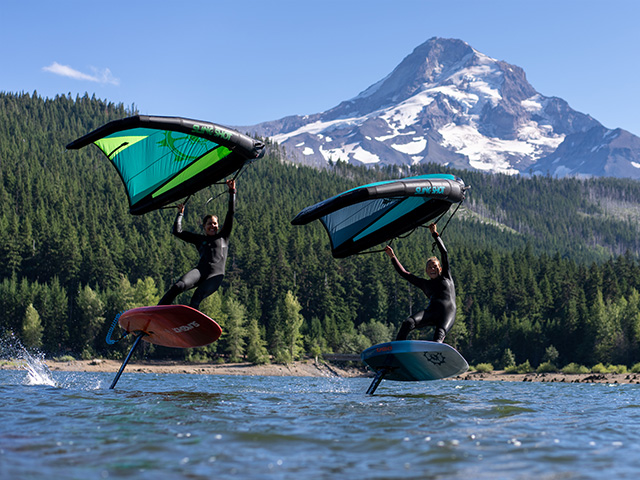 EINSATZBEREICH
We built the Alien Air V4 to give new foilers the board they need to learn and advance their foil skills. The Alien Air V4 will have anyone and everyone progressing to full-time foiler in no time.