Beschreibung
WF-1
V3


LIGHTWEIGHT // PERFORMANCE // PUMP
The WF-1 V3 is our top-of-the line wake-foil board for advanced and expert foilers. Built using our premium XR carbon-reinforced surf construction, the WF-1 V3 is the lightest wake-foil board we've ever produced. The board has also been streamlined down to a 4'2" length by 20-inch width, eliminating unnecessary material and swing weight, which maximizes the overall efficiency and performance of your foil setup. With carbon reinforcements throughout the tail and foil track, the stiffness of the WF-1 V3 makes for an immediate transfer of energy between the board and the foil, eliminating wasted energy and maximizing your foiling progression.
FEATURES
Die Anforderungen an Boards verändern sich rasend schnell. Das WF-1 wurde von uns geschaffen, um mit breiter Brust an die Erfolge seines Vorgängers anzuknüpfen und ebenso wegweisende Impulse für die Weiterentwicklung des Sports zu setzen.
HARDFACTS ZUM WF-1 V3
You'll love the WF-1 V3 from the moment you pick it up and realize just how light this foil board truly is. Its featherlight XR Construction and small size will have you hovering farther, pumping longer and banking tighter turns than ever before.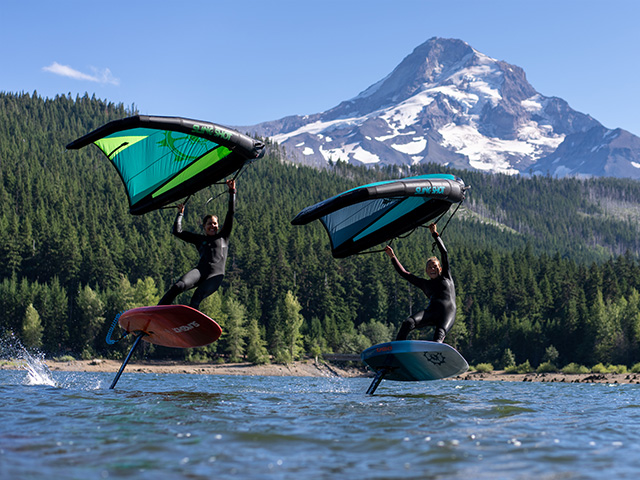 EINSATZBEREICH
We made the WF-1 V3 to meet the needs of the highest performance foil riders around the world.