Beschreibung
FREESTYLE
V2


FREESTYLE // WAVE // CENTER STANCE
Slingshot continues to lead the way in Foil Freestyle with dedicated freestyle board shapes. The new Freestyle V2 is the go-to board for wave sailors, freestylers and any rider who demands a centered footstrap position for full control of both rails. The thick skimboard-shaped outline packs a ton of volume in a compact size. The Freestyle V2 has been updated with foil tracks out the back of the tail for easy foil connect/disconnect. We also added an inset bottom handle to make it easy to carry your whole rig at once. An inboard three-footstrap option provides for controlled wave riding and switch-stance freestyle moves. Opting for the more outboard, four-strap configuration provides great upwind and downwind angles.
FEATURES
Die Anforderungen an Boards verändern sich rasend schnell. Der Freestyle wurde von uns geschaffen, um mit breiter Brust an die Erfolge seines Vorgängers anzuknüpfen und ebenso wegweisende Impulse für die Weiterentwicklung des Sports zu setzen.
HARDFACTS ZUM FREESTYLE V2
A compact shape that packs a ton of volume for its size
Inboard and outboard footstrap inserts
Inset bottom carry handle for getting in an out of the water with ease and style
Extended foil tracks continue out the back of the tail, allowing for easy foil connect/disconnect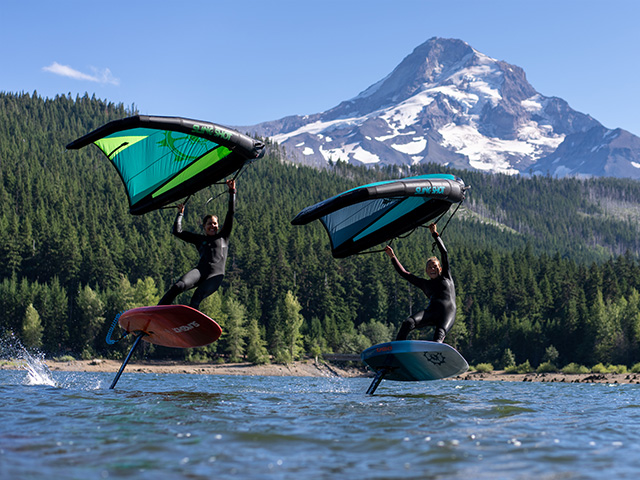 EINSATZBEREICH
Our Team demanded a board designed for the latest freestyle foil tricks that also delivered control over both rails for carving swell and riding waves.