Beschreibung
WF-T
V1


LEARN // TOW // SURF
The WF-T V1 is our all-new entry-level foil board for those looking to take flight for the first time. The WF-T V1 is compression molded, which increases the overall durability and decreases buoyancy so riders don't have to fight against the float of the board when starting out. The 4'5" length of the WF-T V1 combines with the perfect amount of nose rocker to allow the board to takeoff and touchdown repeatedly without nosediving—so beginners can master their body position and find a constant hover without falling and having to start over. The construction style and strength of the WF-T V1 also make it a great option for foilers looking to jump and do wake-style tricks.
FEATURES
Die Anforderungen an Boards verändern sich rasend schnell. Das WF-T wurde von uns geschaffen, um mit breiter Brust an die Erfolge seines Vorgängers anzuknüpfen und ebenso wegweisende Impulse für die Weiterentwicklung des Sports zu setzen.
HARDFACTS ZUM WF-T V1
You'll love the WF-T V1 because it's durable, user friendly and allows you to learn and progress quickly.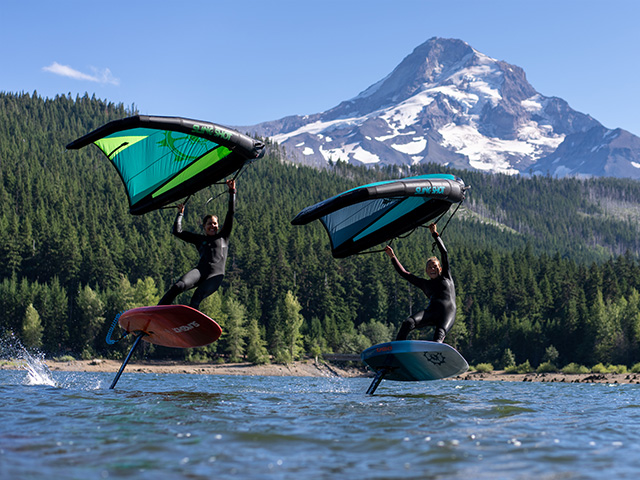 EINSATZBEREICH
We made the WF-T V1 to allow first-time foilers to get into the sport without the frustrations that come along with learning on higher performance surf-style boards.